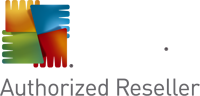 Country I Link has partnered with AVG to provide you the best of Anti-Virus & Firewall, Content Filtering, without breaking your wallet. AVG Cloudcare provides complete protection for your business or individual computers. It provides all of the standard protection you expect from a traditional Antivirus Program but with added benefits of managability from a central internet portal with subscription based payments so you only pay for what you need and your license will never expire as long as your subscribed.

This can either be managed by us ('Managed'- best for home users and/or small business owners) OR by yourself ('Unmanaged'- best for medium to large business owners) As an AVG partner we provide everything you need to manage your Cloudcare system.
Key benefits

Save money

Pay-as-you-go services
All add-on services are available in monthly subscription.



No upfront investment
No new hardware or third-party software is required.



No license limits
There is no minimum number of services you need to purchase, and no license numbers to keep up with.



One-click activation
Save money with real-time activation and deactivation of services and devices. Whenever an employee joins or leaves your company, adding or removing his computer can be done in a snap.



Free 30-day trial
Try the full versions of our AVG AntiVirus and AVG Content Filtering services free for 30 days.



Stay protected

Virus and spam protection
Help keep your company free of viruses, malware, and spam with AVG AntiVirus and AVG Email Security Services.



Automatic updates and upgrades
Ensure that your employees' protection is always up-to-date. Real-time updates, upgrades, and even uninstalls are automatically pushed to your employees' computers so there's no need to waste time with manual checks.



Be in control

Web-based access
Cloud services can be accessed from any web browser.



Multiple alerts
Stay right on top of things with automatic email alerts. Whenever there's an issue, your IT provider will be notified immediately.



Reporting
Quickly review the activity and status of all your devices via multiple auto-generated reports, including executive summary, security, operational, and content filtering reports—all of which can be exported to PDF. Reports can be tailored to show virus and malware detections, devices requiring RAM or storage updates, blocked URLs, etc.



Remote management
AVG CloudCare's web-based platform gives your IT provider a real-time overview of your network, allowing them to manage your services and devices from a single location. They can also view content filtering graphs; create groups and policies; receive real-time alerts; and with AVG Remote IT add or remove services or software with a single click—all without distracting you or your employees.



Improve efficiency

Fast, flexible, and accurate content filtering
Block inappropriate or distracting websites to boost employee productivity. Or allow your employees access to sites like Facebook® only during specific times, such as their lunch break.



Third-party antiviruses removal
Save time by deploying AVG AntiVirus and removing third-party antivirus products in one go.



Customized installation
Choose only the components you want: Email Scanner, Online Shield, AVG Surf-Shield, or Firewall.



Easy policy deployment
Roll out pre-set or customized policies to employees in real time to save your IT provider the hassle of doing this for every computer.


---
Protect your computer from Viruses and don't worry about your license expiring.
Learn More....
Stop your users from accessing web sites you don't want them to visit. See what web sites they have been looking at.
Learn More....
Automatically backup up your pictures, documents and other important files over the internet.
Learn More.....